Want to play? Get in touch!
If you would like to join our league next season, sign up or contact us to find out more information.
Email
Phone
555-555-5555
Our Leagues Enjoy:
8 Week Seasons Including Playoffs
Happy Hours
Equipment & Facilities Provided
Water & Other Assorted Items
Fun & Social Refs, Umpires & Administrators
Post-Game Festivities
Connect with us:
Keepin' it kickin' in the Miami Valley!
If you live in the Greater Dayton, Ohio area and are interested in still playing soccer now that your youth career is over without a call from the National Team, dayton-soccer.org is for you. If you know or care anyone fitting that description, dayton-soccer.org is for you, too.
We are here to bring together news,
information, and links to as much of The Beautiful Game as exists in Dayton as we can find. We are hosted by the Dayton Amateur Soccer League, as part of their official web presence, but believe in celebrating our love of the World's Game wherever we find it.

If you believe as we do; are looking for a team, league, or player; or just want to check out the score of buddy's DASL team, register and join us!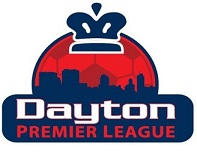 Check out SOASA on Facebook
Southern Ohio Amateur Soccer Association is the parent organizatoin of DASL. They are the the US Soccer-designated state association for Columbus, Cincinnati and Dayton. Click this link to visit their Facebook site.